WELCOME TO BEN&JULIA'S FILMS SELECTION
SCROLL DOWN︎
Vapormax launch films on AIR MAX DAY 3.26.17.
Part of the projections on Centre Pompidou in Paris and multiple locations in London.


Direction & Art: Ben&Julia
Client: NIKE
Producer: C. de Kroes
Creative: B. Oosterkerk

Production: Shoot Europe
Executive producer: J. Bradbury
VFX: Maison Saucisse
PROJECTIONS ON CENTRE POMPIDOU PARIS
Pancakes & Syrup by Biz Markie is the music video and Season 4 Anthem for the american TV show Yo Gabba Gabba. Currently on Apple TV.
Direction & Art Direction: Ben&Julia
Show: Yo Gabba Gabba
Rapper: Biz Markie
Gaffer: M. Yetter
Executive producer: M. Feder
Producer: J. Wohrle Stebbins

Prod: Hornet inc.
Editor: A. Chao
2D Animation/Vfx: B. Créac'h, A. Calandre, T. Gillson
3D Animation: P. Richardson
3D Rendering: M. Geren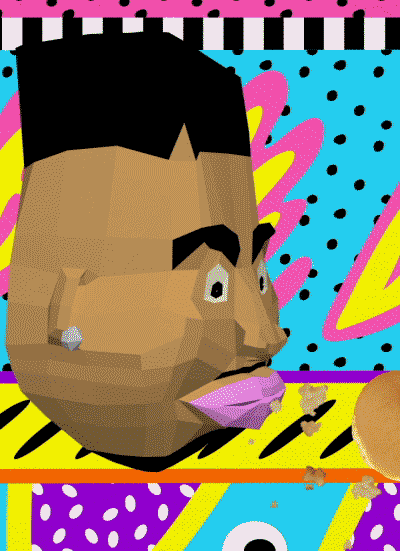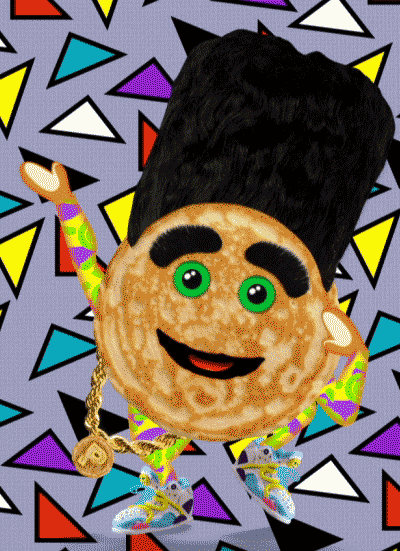 PIZZA TIME!! Tino Pizza is the web-series project of Ben&Julia. Tackling the world of social networks, the world of art and musical industry with exceptional mix-media visuals and a vitriolic humor.

Episode 01 "New Crap" ︎
Tino and his old pal Smelly Feet meet up at the Bar & Flies to discuss profitable ventures.
The two have an idea of "G-nius": to release their own drink brand --"New Crap" and start stacking that money.
Episode 02 "Poop Gang" ︎
In this episode, Tino is still into deep crap and is about to meet those who will change his life and the music industry forever: the Poop Gang.
⋆⋆ Official Selections in Festivals ⋆⋆
︎︎︎ Animaze - The Montreal International Animation Film ⋆⋆ 2020 / Best Animation / Webseries
︎︎︎ Seoul Webfest ⋆⋆ 2020 / Best Pilot / Series
︎︎︎ Berlin Webfest⋆⋆ 2020 / Best Pilot /Best German Series
︎︎︎ The Chain NYC Film Fest ⋆⋆ 2020 / Best animated series
︎︎︎ VAIFF ⋆⋆ 2020 Best Animation / episodic
︎︎︎ IOWF ⋆⋆ 2020 Best Pilot / Mixed media
Format: HD 1080p
Language: English
Subtitles FR - EN - + more than 80 languages in "Automatic Translation" mode.
Instagram: @tinopizza
Spotify: TINO PIZZA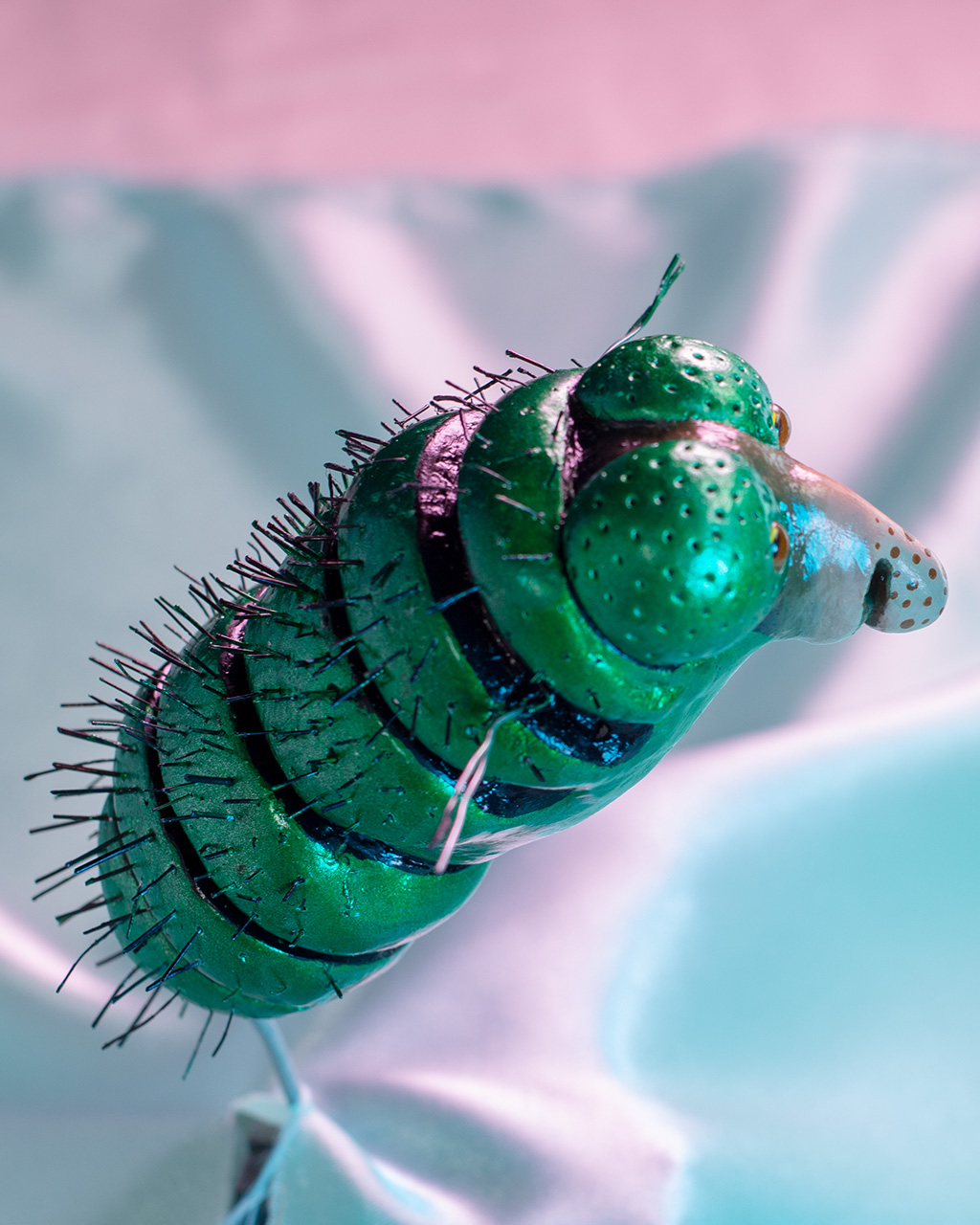 Intermarché La Super Prod ︎
Series of films for the french supermarkets Intermarché.
The campaign is ironically entitled La Super Production, fully shot at Ben&Julia Studio, we used 3D printing to bring the miniature worlds to life.


Client : Intermarché
Director: Ben& Julia
Production: Jungler
Producer: S. Pribile
Agency: Romance
Music Composer: P. Créac'h
Sound Production: Capitaine Plouf

Executive Creative Director: A. Plouard, Y. Hiot, C. Guittonneau
Art Director: C. Gonnord
Copywriter: P. Jarry
Account Executive: E. Falco, J. Deshayes, M. Caruso
TV Producer: E. Talpaert
Assistant TV Producer: M. Parisse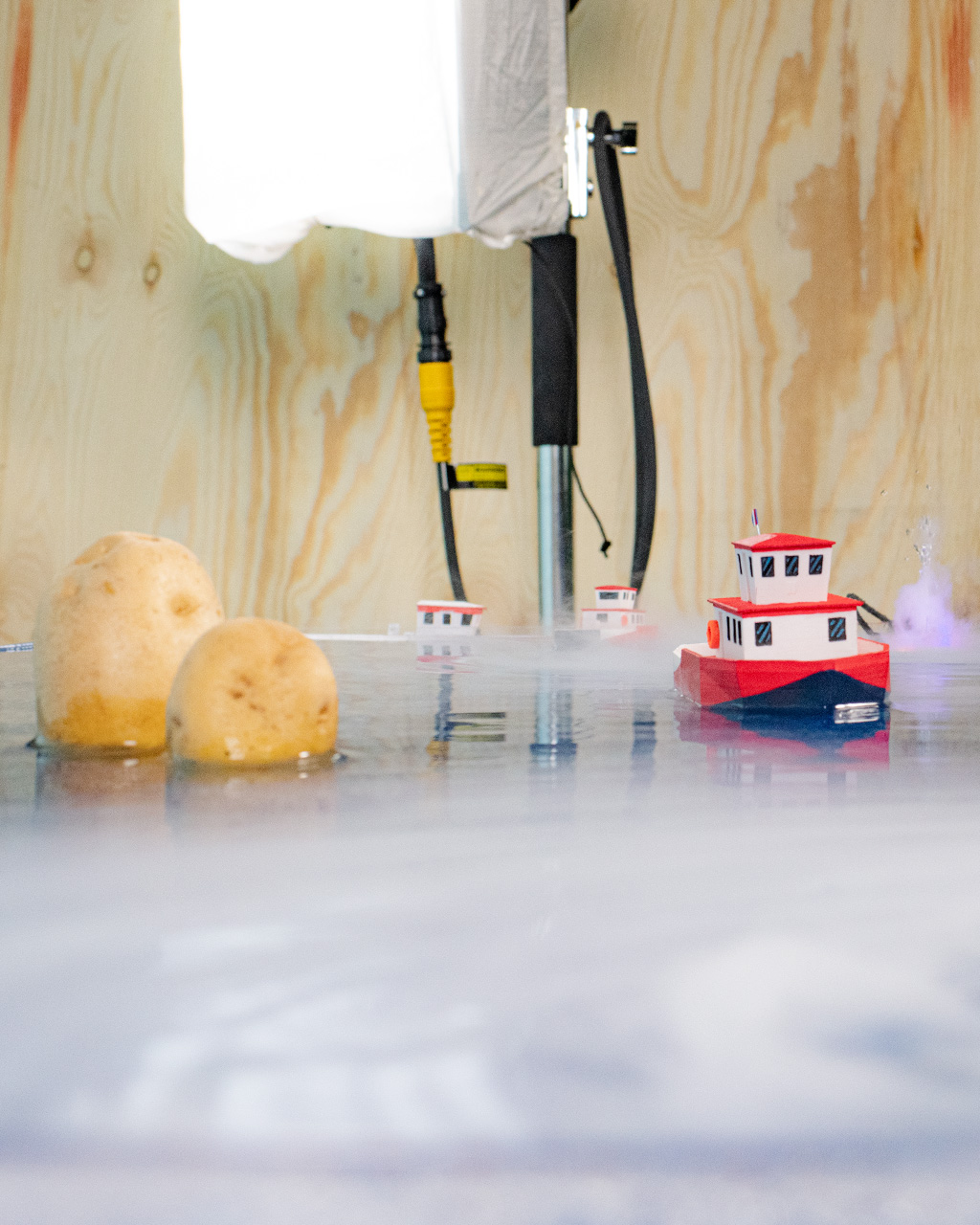 Music Video for Traffic Signs (Steve Bug) feat. Jake the Rapper, Cookie Jar starring Shannon the Cookie Girl the emblematic Ben&Julia character.
Direction & Art direction: Ben & Julia
Artists: Steve Bug & Jake The Rapper
Label: Poker Flat Recordings
Dancer: D. Palm
Stylist: L. Bechtold
Nail artist: Effy Nails

Make up: J. Kalgajeva
Gaffer: B. Apteiker
Assistant AD: J. Beutel, L. Gaillard
Prod: Ben&Julia Studio
3D belly animation & Rig: N. Jansson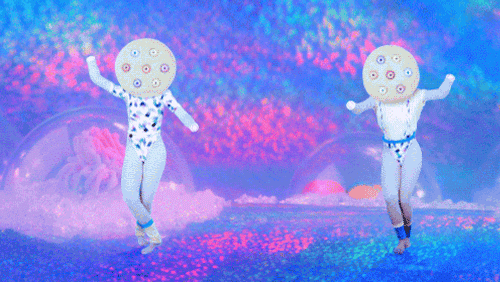 Jeni's Icecream for Breakfast ︎
Our two original characters "Scoop & Scoopy" are what initially ignited the excitement of the team. Here is Jeni's Ice Cream for Breakfast fully produced from Berlin, big up to our music & animation team.
Direction & Art Direction:
Ben&Julia
Client:
Jeni's Splendid Ice Creams

Creative director:
D. Keska

Communication leader:
R. Morgan

Production:
Maison Saucisse
Executive producer:
B. Créac'h
Shot at:
Ben&Julia Studio
Characters animation:
J. Putzker
Post production:
Saucisse.tv
/ Ben&Julia Studio
Music composer:
P. Créac'h
Lyrics:
Owen Ross &
Tino Pizza
Vocals:
Owen Ross & Deadbeat
Recording & Mix:
Deadbeat Studio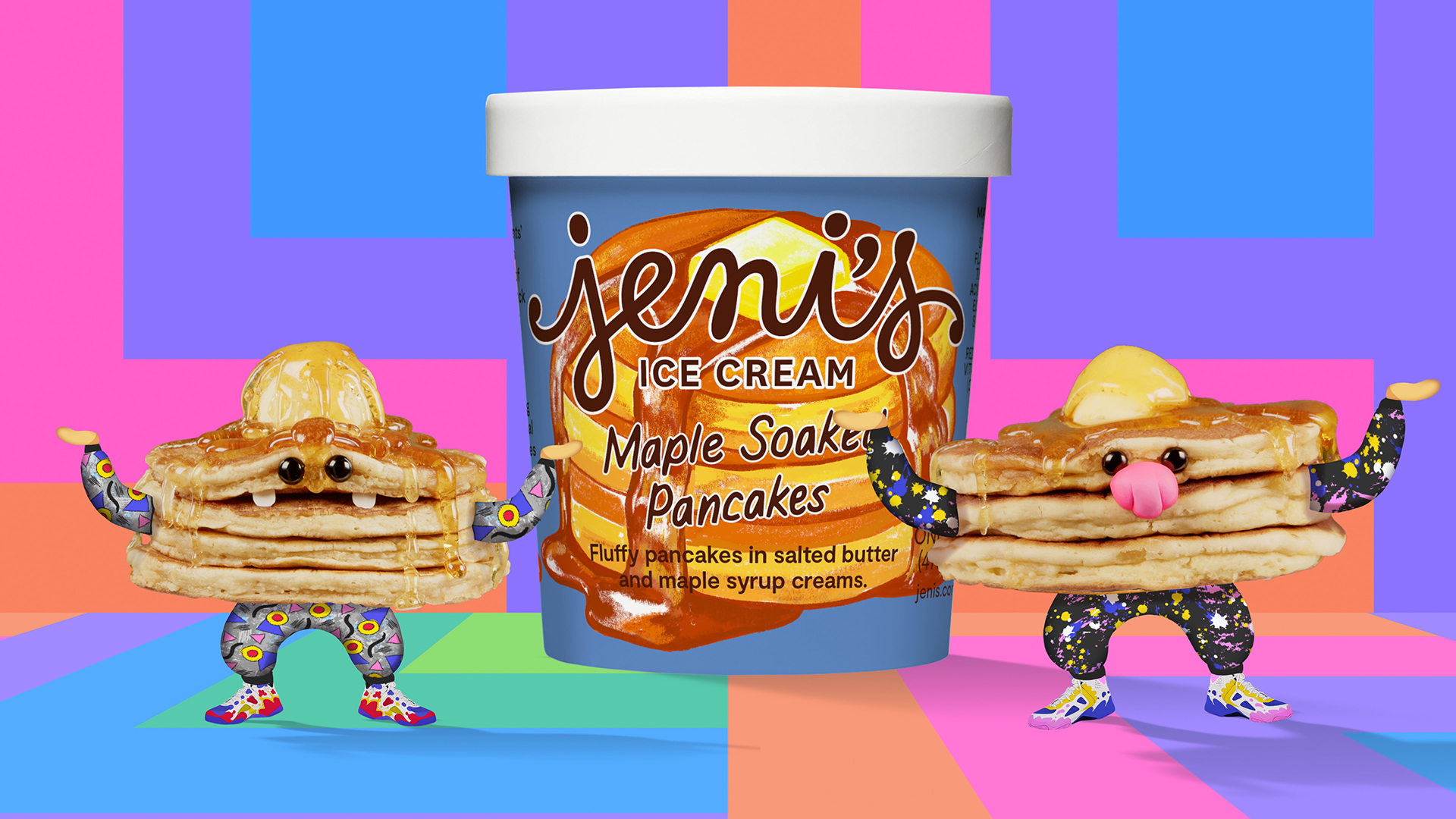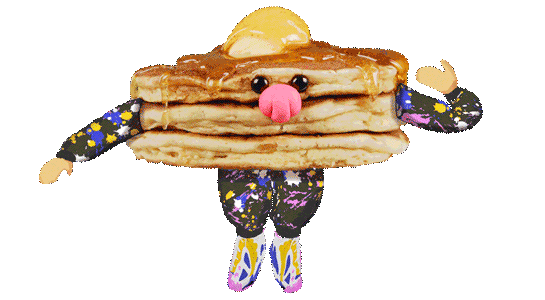 Created for the famous OUTBACK restaurant chain in the US, the film required the creation of 12 original food puppets.

Direction & Art Direction: Ben & Julia
Client: Outback Steakhouse
Agency: Deutsch New York
Gaffer: M. Yetter
Executive Producer: J. Stebbins
Producer: Z. Kortright
Line Producer: J. Kretschman
Editor: R.J. Glass & A. Chao
Director of Photography: I. Abel
Puppeteer: J. Godwin

1st AC: N. Spengler
Best Boy: C. Wooden
Key Grip: M. Farino
2nd Grip: L. Schott
PA: T. Kuhl, D. Ford
Props assistant: D. Huckert
Set fabricators: T. McDonald, N. Asquith, C. Chan
VTR: J. Osterman
Production: Hornet Inc.
Compositors: A. Kocar, P. Fink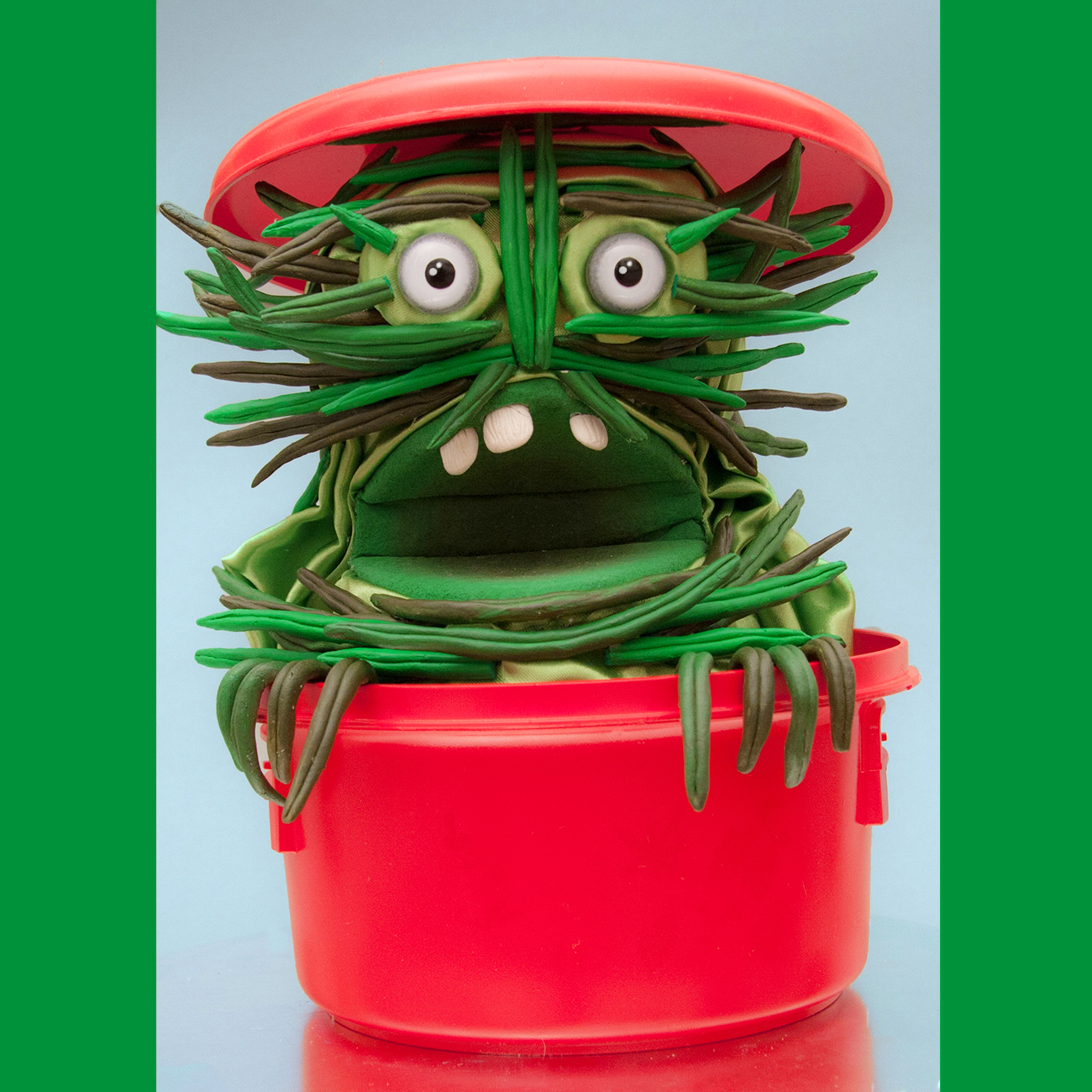 An extensive series of films shot in our studio with Berlin agency DOJO for Klarna Bank.
"Dear Klarna" webseries worked as an online contest where klarna would pay for what you asked online.

Direction & Art Direction: Ben&Julia
Client: Klarna Bank
Creative marketing manager: L. Angelone
Agency: Dojo
Creative directors: M. Taylo & H. Lock
Copyrighter: H. Segelcke
Project management: S. Thiam
Senior strategist / Account director: A. Mayet
Strategist: R. Schwager
Production: Maison Saucisse
Puppeteer: I. Schmidt

Voice over:
K. Möller
Puppet making:
Ben&Julia Studio
Set design:
R. Gessner
Gaffer:
C. Federico
PA:
E. Caporalini & L. Monchecourt
Shot at:
Ben&Julia Studio
Post production:
Saucisse.tv
Editor:
D. Kuruc
VFX supervisor / Lead compositor:
B. Créac´h
Recording and mixing:
Massive Voices Berlin
Music composer:
P. Créac'h
Diesel The Art of Colors ︎
Interactive campaign directed & designed for the Italian genius brand Diesel. In the campaign conceived by Superheroes Amsterdam, the client could choose the color of his underwear and get to see it in a customized film.
Direction & Art Direction: Ben&Julia
Agency: SuperHeroes Amsterdam
Creative director: R. Vijverberg
Concept: G. Broadbent, S. Lian, R. Vijverberg
Copywriter: G. Broadbent
Prod: Ben&Julia Studio
Post Production: F. Huergo, D. Schagerstrom
Producers: S. Jansen, D. Weisz Blanchetta

Technical: C. Noble-Partridge, M. Vestergaard
Dop: S. Mende
Camera assistant: P. Wölke
Gaffer: B. Apteiker
Talent: E. Morzaluk
Hair & Make up artist: C. Bourgueil
Make up assistant: F. Dattinger
PA: C. Menges & D. Huckert